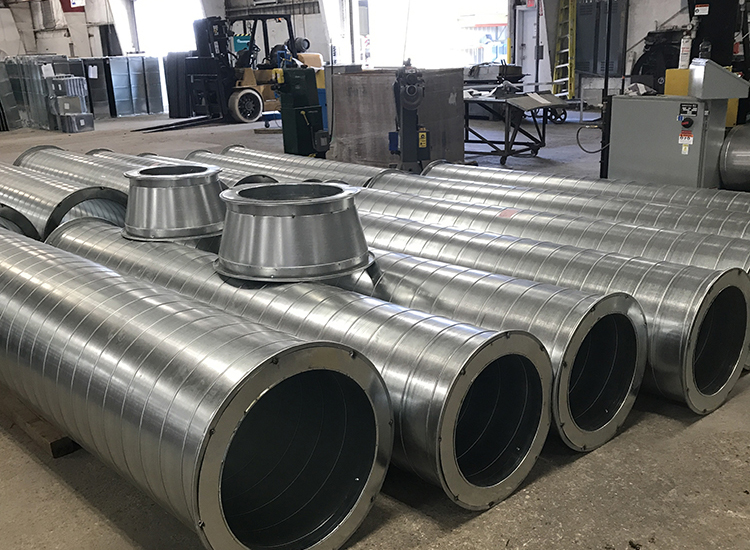 Our custom spiral ducts, rated to 10-inch WG, are made of galvanized or stainless steel. We provide spiral ducts sized at 4-48-inch, 54-inch, 60-inch, 66-inch, 72-inch, 78-inch and 84-inch.  
We produce single and double wall spiral ducts with either a solid or perforated inner wall. These ducts are lined with one or two-inch liner or Elastomeric Foam Insulation. We also provide a Uni-Flange Connection, should your project require it.
While spiral duct work costs a little more than traditional Snap Lock pipe and elbows, particularly in smaller sizes, the gauges are heavier and more rigid—this durability means that you will ultimately save in labor costs.